---
Blue Ridge Honor Flight
On the 6th of October, 2018 had the wonderful experience of visiting the War Memorials in Washington, DC , thanks to the Blue Ridge Honor Flight. It gave me the chance to visit the Vietnam Veterans Memorial Wall and pay my respects to the six brave souls, who died under my leadership. I also found the names of the seven other members of Bravo, Charlie and Delta Companies, who died during my tour. It was difficult seeing their names engraved on those black granite walls. I remember them as brave young men and their loss still hurts, half a century later.
My reflection in the panel, hides my anguish and tears.




Please go to the link below and contribute to this incredible organization.

https://www.blueridgehonorflight.com/
On the flight to DC, at the War Memorials, on the bus, and on the flight back, I had the good fortune to speak at length with around two dozen Vietnam Veterans, and the distinct honor to talk with several Korean War Veterans.

When we landed in DC, the turn out was unexpected and overwhelmingly emotional. Even the ground crew had American Flags and the crowds in the airport were heart warming.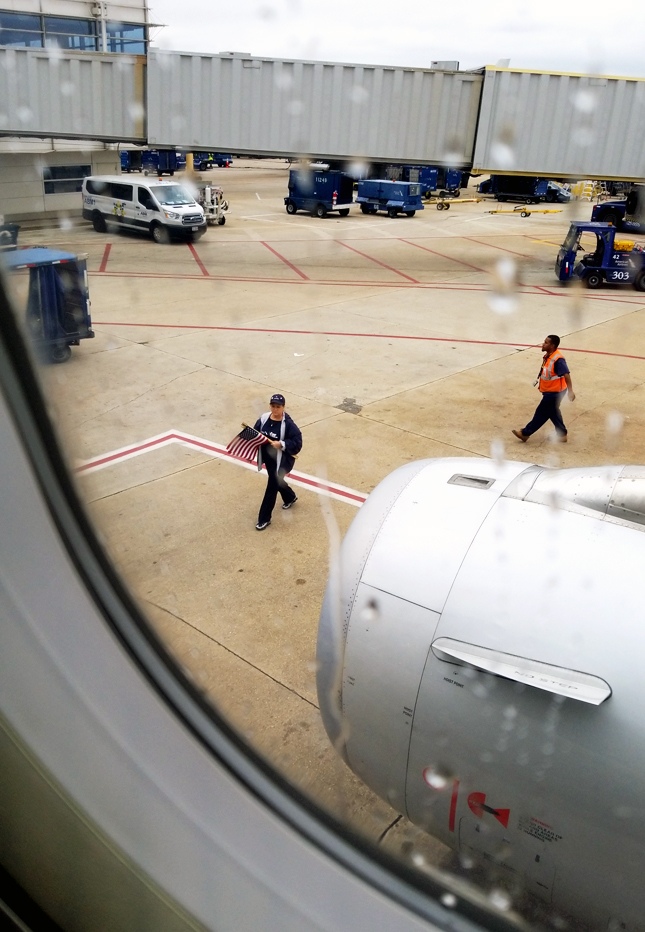 As we traveled through the traffic with the aid of an amazing motorcycle escort, people all along the route waved and took photos of our group.
In front of the Lincoln Memorial, we held a wreath laying ceremony and to my delight Lt. Gen. James Pasquarette, Deputy Chief of Staff of U.S. Army Futures Command led the proceedings, thanking our Veterans for their service and sacrifice. I spoke to him afterwards, since I noted he wore the 4th Infantry Division patch on his uniform. I was in the 1/8th Infantry in Vietnam and it turned out that he had been with the 1/8th Infantry in Iraq.
I visited the Korean and World War II Memorials before going to the Vietnam Veterans Memorial Wall. The haunting sight of the life size stainless steel soldiers on patrol at the Korean Memorial was haunting.
As we prepared to board the buses to return to the airport for the trip back to Asheville, Senator Robert "Bob" Dole an attorney and retired United States Senator from Kansas 1969–1996, serving part of that time as United States Senate Majority Leader, where he set a record as the longest-serving Republican leader, arrived to see us off.
At age 95, I thought that was a very special tribute.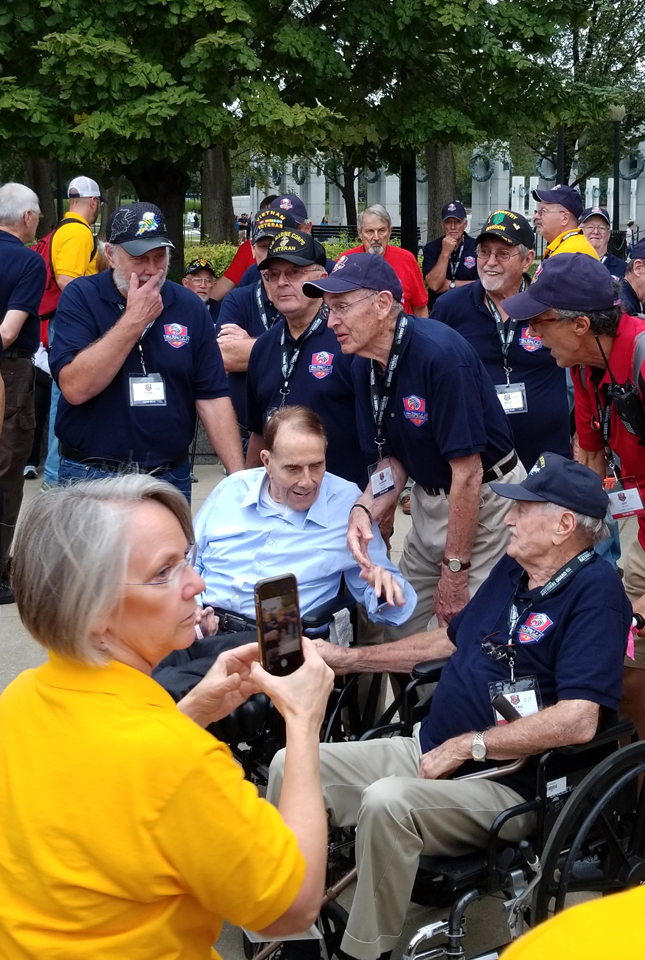 Thank all of you who helped make this such a wonderful experience.


Special thanks to my own special welcoming committee...