---

I would appreciate any information about this wood burning my Dad brought back from WW II.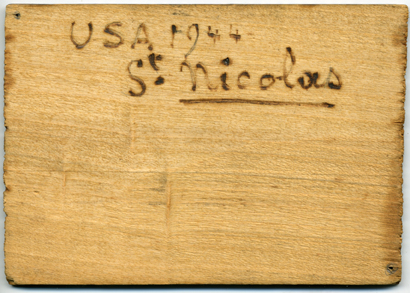 I believe it may be from Nicolas Vitello a fellow motorcycle courier in the war.
These are what I believe to be photos of Nicholas: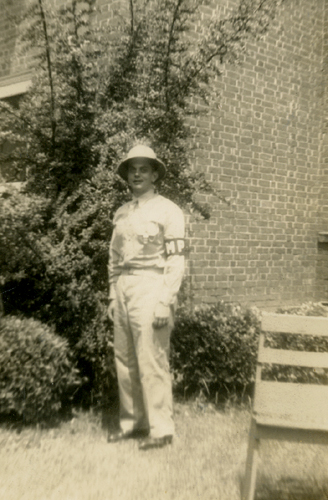 ---

Click on the 3rd Army patch below for a gallery of photos of my Dad, Tech Sergeant Homer R. Steedly and his friends with Detachment E, Third Military Government Regiment in Germany, following the end of the war. Having been injured while a motorcycle courier, Dad was a cook assigned to Detachment E. The Military Government Regiment was responsible for ration control, humanitarian assistance, population and resource control in the region after the end of the war.

---
All Email addresses are in picture format only to discourage web bots from harvesting for junk mail lists. Type them into your mail manually. Site designed for Internet Explorer Version 6.0 or higher, viewed with text size medium and desktop resolution of 1024 x 768 pixels.
---
Webmaster:Homer R. Steedly Jr. (Email: Swamp_fox at earthlink.net) Copyright 08/12/1995 - 02/09/22. Commercial Use of material on this site is prohibited.