---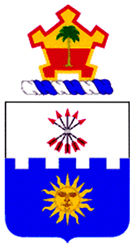 1st Battalion, 22nd Infantry, 4th Infantry Division
Regulars
---
Charlie Company, 1st Battalion, 22nd Infantry, 4th Infantry Division
Delta Company, 1st Battalion, 22nd Infantry, 4th Infantry Division, Photos from John Prater.
Robert Kuhn has published a good read about his service with Bravo Company, 1/22nd Infantry. Check out his guestbook entry.
---
Homer,

For almost a year now I have been trying to help a Vet from D Co, 1/22nd Infantry, 4th Infantry Division find information on two soldiers he believes were left off the WALL.

Not sure if anything in your archives will help - but here goes:

He believes that on 6 Feb 1968 there was a battle with 2 MIAs, 3 KIAs and over a dozen wounded. He also says that a VERY similar battle took place on 12 Feb 1968.

In the battle on the 12th, two men were MIA, one black, one white from either A Co or C Co, 1/22 4th INF. He says those MIAs were recovered on Feb 26 1968. He states when they went to recover remains, US uniforms were confirmed before complete recovery/evac. He was on that mission.

He wonders if Command or Headquarters thought the second report was an accidental duplicate of the earlier battle, and tossed them!

Nothing I can find shows the losses of 2 MIAs as he describes. He adamantly denies passage of time having an effect on his memory. Morning reports got him no-where. He has me looking for S3 radio logs for Feb 1-Feb 30 for the unit. VHPA has nothing in their archives matching evac flights, recovery flights that match this scenario.

Can you advise? Direction? How to locate S3 logs? Any other ideas?

Any help appreciated.

If you have any information about this, email me at the address at the bottom of the page.

---
---
1st Battalion, 22nd Infantry Index

1st Battalion, 22nd Infantry GuestBook

1st Battalion, 22nd Infantry Photo Gallery

1st Battalion, 22nd Infantry Stories


---
All Email addresses are in picture format only to discourage web bots from harvesting for junk mail lists. Type them into your mail manually. Site designed for Internet Explorer Version 6.0 or higher, viewed with text size medium and desktop resolution of 1024 x 768 pixels.
---
Webmaster:Homer R. Steedly Jr. (Email: Swamp_fox at earthlink.net) Copyright 08/12/1995 - 02/09/22. Commercial Use of material on this site is prohibited.